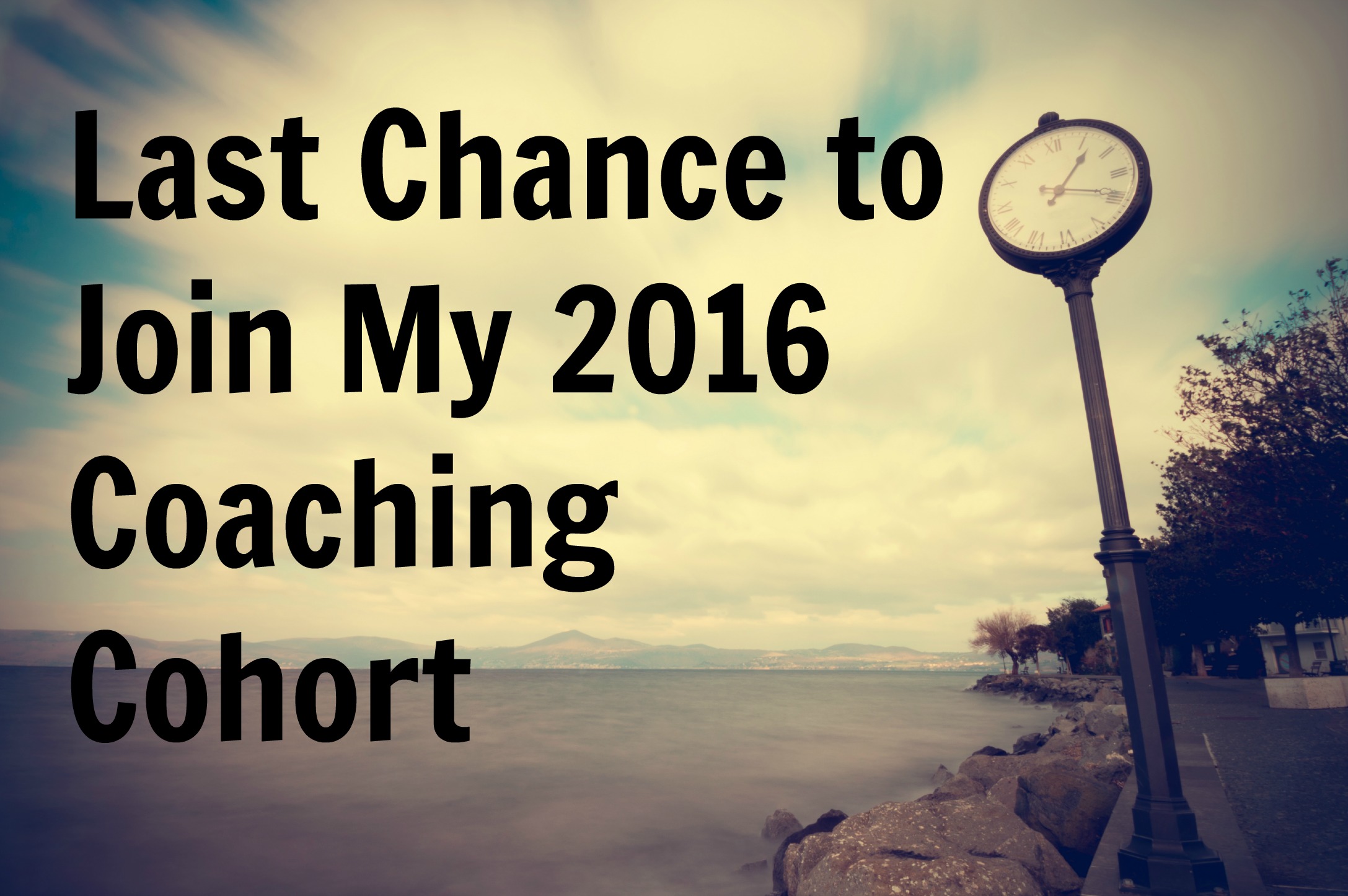 Tomorrow (Friday, November 20) is the last day to apply for my 2016 Coaching Cohort.
In 2016, I will personally guide 12 leaders through:
Life Planning
Life Plan Implementation
Church Vision Planning
Vision Plan Implementation
Priority Organization
Moving from Transfer Growth to Conversion Growth
Fund Raising Strategies
Strategies for Church Planting
Strategies for Church Growth
Strategies for Leadership Development
How to Build, Lead, and Manage a Staff team
How to Recruit, Train, and Work with Volunteers
How to Effectively work with an Assistant
How to build a seamless Church Assimilation process
Why should you be a part of this exclusive mentoring experience?
1. It could change your life.
Having the right mentor, the right plan, and being surrounded by the right group of leaders is critical to moving ahead in life and leadership. Read what these two leaders from last year's cohort said:
I have known Brian personally and as a leadership coach for almost 3 years now. Having him as a leadership coach has been one of the best decisions I have ever made as a pastor and a leader. Having someone to bounce ideas off of, getting input from someone who is not emotionally invested in my decisions (but invested in me personally and my church) is invaluable to a pastor. I can't recommend highly enough your need to have a personal leadership coach and for that coach to be Brian. Whether that is in one of his cohorts or one-on-one. It will be the best money your church spends this year!

Josh Reich, Lead Pastor – Revolution Tucson
In seminary I learned tons of theology, but unfortunately came out ill-equipped to lead a church. This cohort has given me so much practical help in numerous areas: life-planning, priority management, vision planning, leadership development, outreach, leading a staff, and much more. With every new session I gained more confidence and clarity. If you want to grow as a leader, then I would highly recommend you spend a year with Brian in this cohort!

Andy Barlow, Pastor for Preaching and Vision – Fellowship Louisville
2. You will network with and grow alongside 11 other leaders.
Being surrounded by the right group of leaders is critical to moving ahead in life and leadership.
"This cohort was like a crash-course in effective church leadership. Brian's experience as an executive leader is both broad and deep. He's a skilled communicator, and his teaching is both thought-provoking and actionable. I was immediately applying content after sessions. He speaks to issues that we never discussed in seminary, yet are crucial to leading the church. Further, I've never experienced such a helpful peer-learning environment. The guys in my cohort consistently pushed me to become a better leader, both through their words and their example. I highly recommend the experience.

Jeffrey Bruce

Associate Pastor, Creekside Community Church
3. You will save tens of thousands of dollars.
Not only does this cohort cost half of what I charge for one on one coaching, but it will likely save you tens of thousands of dollars in staffing and organizational mistakes.
If you would like to be considered, please fill out the Coaching Cohort 2016 Application. The application process is now closed. Please subscribe so you can be kept informed about next year's cohort.