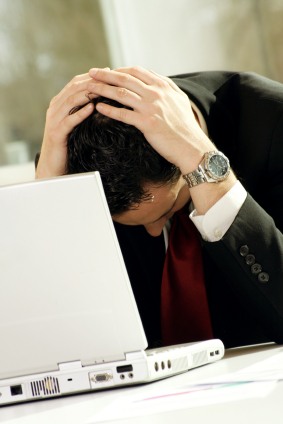 Time management is a constant struggle for leaders. We struggle to find time to work on our top priorities. We fail to rest and exercise. Work and family time seem to collide. But what if you could change much of this by devoting just one hour of your week to planning? Spending one short hour of your week planning will allow you to:
Take control of your schedule before anyone else can.
Decide when you are going to work.
Prioritize exercise and rest.
Arrive home from work and to your family earlier.
Emphasize your top priorities.
Improve your marriage.
Ready to get started?
Follow these 7 steps to keep your week from being hijacked:
1.  Make a weekly one-hour appointment with yourself.
Spending just one hour per week planning can yield great results. I do this on Friday mornings. A planning hour each Friday allows me to plan next week and not end up in reactive mode. Get started by putting a weekly hour in your calendar. Make sure to make the appointment recurring.
2.  In your planning hour, Plan your schedule for next week.
By working one week ahead, you can determine what is important in advance and constantly avoid being in reactive mode.  Open your calendar to next week and get started.
3. Review and schedule your top priorities.
By planning time to work on your top priorities, they are less likely to get pushed aside.
Do you have a sermon to prepare for Sunday? Get all of your prep time on the calendar before you schedule meetings.
Have you committed to spending 8 hours per week with key leaders? Schedule this time and send email confirmations.
Do you need to write a position paper on a particular topic?  Put it on your schedule.
And don't forget to schedule rest, personal growth, and exercise.
4. Leave some margin in your schedule.
As you plan next week, don't plan every minute.  Leave some space in your schedule to reflect, catch up, return email, etc.
5. Balance people time with planning time.
Looking at next week, consider people time vs. planning time away from people. I have previously written on this topic in the post "How to get Home from work earlier."  Some questions that you might want to ask in balancing people time with planning time include:
How much time per day/week do I need to spend with people?
When is the best time for me to schedule these meetings?
How much time do I need to spend away from people planning, working on vision etc?
Is time with people energizing or draining?
Is time alone energizing or draining?
Does my current role necessitate more or less time with people?
Am I spending at least 4 hours weekly working "on" the organization rather than only "in" the organization. 
6. Use time-blocking as a strategy.
Rather than scheduling dozens of small blocks of time, schedule larger time blocks to work on a project. In doing this, you will be able to focus for a substantial amount of time on one priority and make significant progress.  Read How to take control of your Crazy Schedule for more on this.
7. Communicate that you work one week ahead.
In scheduling meetings with people, always work one week ahead.  I have done this for many years and found that it works well.
Before you finish getting up from your computer, schedule your planning hour!
What would you add to this? Comment and continue the conversation!
To receive a once per week summary plus subscriber only content make sure to subscribe above.