Recently I had the opportunity to hear my friend, Leonce Crump, pastor of Renovation Church in Atlanta, speak to a group of 300 or so pastors and church leaders on the topic of how to have a healthy marriage. It was so ridiculously good and powerful that I decided to write a post on his four points, comment on each, and add a fifth. If you are a married man, please carefully read and follow this advice.
5 Things You Absolutely Must do to have a Healthy Marriage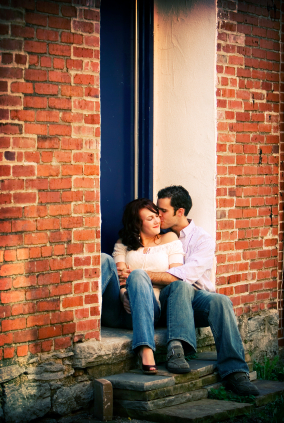 1. Be Pursuant
Remember when you were dating? You ate food you didn't like because she cooked it. You stood in front of the mirror for long periods of time making sure your hair was perfect. You opened the door for her. You had long phone conversations with her. You said, "No" to many other things so that you could spend time with her.  You pursued her. If you are looking for a good marriage then, you must pursue your wife. Pursue her like you were dating. You might feel like your wife is hard to pursue. It might be helpful to read the story of Hosea from the Old Testament.  If Hosea could pursue his wife, how much more can you pursue a woman whom you love and who has sacrificed many of her dreams and desires to follow you? Plan some dates. Buy a gift. Whatever speaks to your wife. Be Pursuant.
2. Be Present
You won't have a good marriage if you don't show up. There are two aspects to being present. The first is Physical Presence. Working 65 hours a week or spending several nights out each week pursuing hobbies will make it hard to be present. I have always made sure to be home a minimum of five nights per week. I make very few exceptions to this. Many weeks I am home six nights a week. My advice: When in doubt, Stay Home. The Apostle Peter said "Live with your wives" in 1 Peter 3, physical presence is assumed! The second part of presence is mental and emotional presence. Just because you are in the room does not mean you are in the room. Some men are married to SportsCenter. Others are married to home projects or technology. Put down your iPhone and the remote control and make eye contact. Listen to and be present to your wife DAILY.
3. Be Playful
A healthy marriage involves healthy sexuality.
Proverbs 5:18-19 "Let your fountain be blessed, and rejoice in the wife of your youth, a lovely deer, a graceful doe. Let her breasts fill you at all times with delight; be intoxicated always in her love." ESV
What I mean by "playful" is that all of your sexual interest happens in the context of your marriage. Keep in mind as you do this that your goal is not to primarily fulfill your sexual desire but to look to give to and serve your wife sexually.
But what if your wife has lost your interest in intimacy? Go back to the beginning. Pursue and be Present.
In the words of Leonce Crump, "If you are not pursuant, and not present, then you are not playin." Well said. You must pursue your wife and be present in order to have a healthy sexual connection.
4. Be Pride-less
We all wrestle with Pride. But there is no place for pride in a marriage. Marriage is one jacked up person committing to love another jacked up person. 1 Corinthians 13 communicates the humility that characterizes true love. As husbands, we lead by loving our wives and serving our wives. I tell my family regularly that I am the "Chief servant " in our home.  I model and teach my kids to serve in and out of our home.  As a man, you are the chief servant of your family. Pride has no place with this mindset. Put your wife's interests before your own and banish pride.
5. Be Prayerful
Are you praying for your marriage?
Pray for your marriage. Pray for your wife. Pray for your purity. Pray for God's help, because we all need it.
Have something to add or a question to ask? Feel free to comment!
Interested in being regularly coached through my posts? Enter your email above (and to the right) and I will make sure that I send you each post!