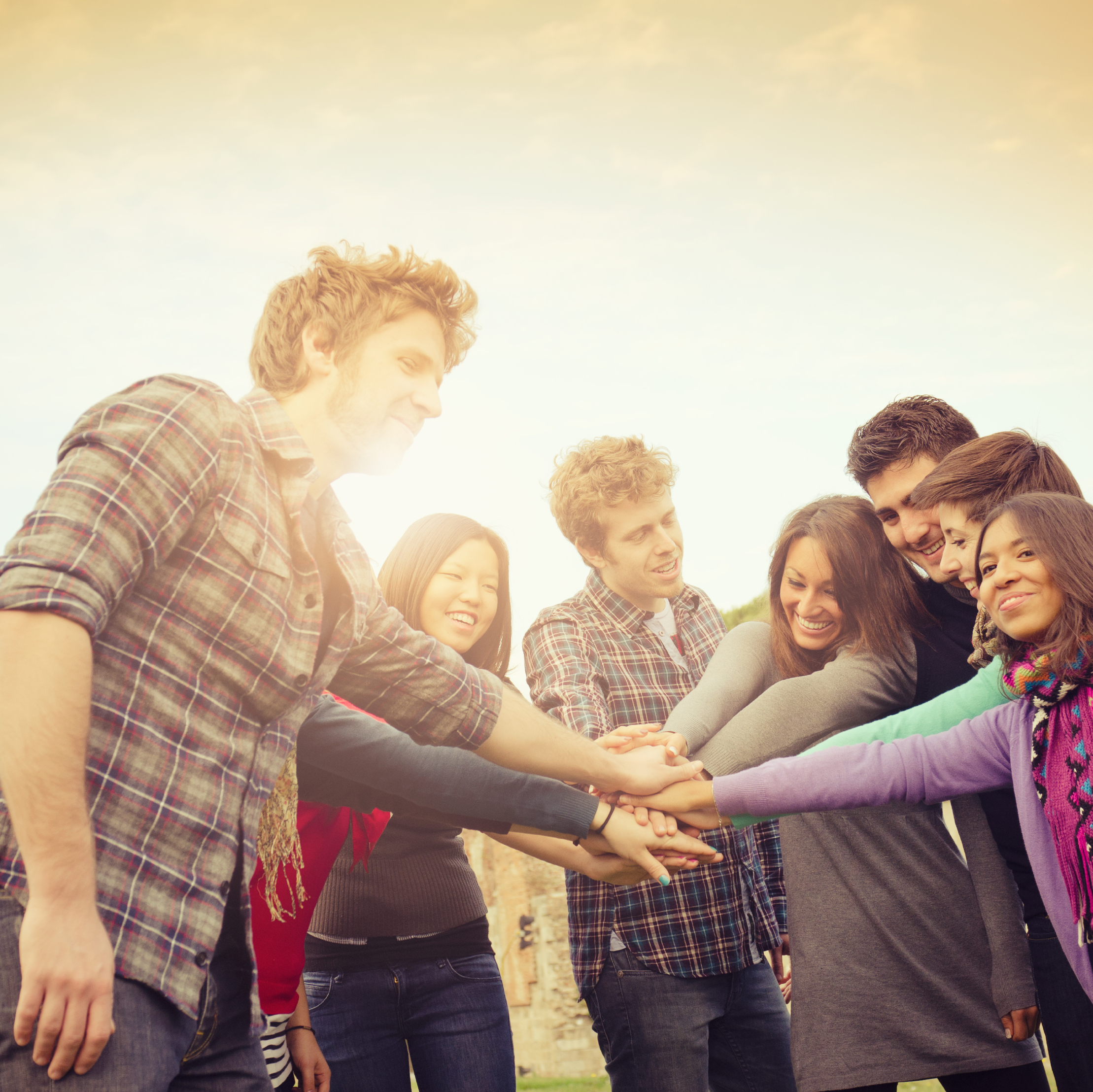 Many churches fail at connecting people beyond Sunday worship services.
There are two primary reasons that churches struggle to get people connected beyond Sundays:
1. You've Made Connecting too Confusing

Navigating the church bulletin and Sunday announcements to figure out where to plug in beyond Sundays is like finding Waldo. Church bulletins are so full of options that we are often left wondering WHERE DO I START? Do I go to the men's retreat, women's retreat, marriage retreat, or one of the other 20 things that are being advertised? The lack of a clear first step undermines the newcomer assimilation process in many churches.
2. You've made Connecting too Big of a Commitment

Does connecting beyond Sundays in your church mean joining a small group or missional community? If so then I have to go to someone's home that I don't know and sit in a circle with a group of strangers where I will have to share my deepest darkest sins and cry with others as they share theirs. Even mature Christians are uncomfortable with this expectation, how will a not yet Christian or a person new to the faith make this jump? They often won't and you will end up with a lot of unconnected people at a weekly Sunday morning event.
But what works to get people connected beyond Sundays?
Here is a simple, tried and true way to get people connected beyond Sundays. I know that this plan works because I did it for 9 years, and have coached dozens of pastors through it. Want to move beyond being an event-driven ministry and move into being the church all week long? Follow these three simple steps:
Here is the Plan
Step 1: Have ONLY ONE simple first step for Newcomers.
Take away the myriad of options and the heavy-duty commitments and create one simple step for newcomers. This first step should be simple and happen monthly. For 9 years, I did a monthly Sunday evening event for newcomers called "Pastor's Coffee." It was an hour and a half long event where a new person could come, meet the pastors, hear about the distinctives of the church, and ask questions. It was easy, clear, and incredibly effective. 1500 people came through our first-step event. Here are a few suggestions for doing an event like this well:
Push everyone through your first-step event.
Communicate your first-step event every single week. (I recommend both Written-Bulletin and Verbal-Announcement)
Advertise your first-step event prominently on the front of your website.
Schedule your first-step event monthly rain or shine. There will be people who take several months to make it there, but they will know that it is consistent and monthly.
Consider doing your first-step event in a home rather than in a formal church building
Record everyone who comes to your first-step event so that you can follow-up on those who show up.
Step 2: Make the PATH out of your first-step Crystal Clear
Once a person has taken the first-step in getting connected to your church, (i.e., gone to Pastor's Coffee) make sure that it is crystal clear what a person is expected to do next.
For example:
Step 1: Come to PASTOR'S COFFEE
Step 2: Connect to COMMUNITY
Step 3: Commit to PARTNERSHIP/MEMBERSHIP
Step 4: Commit to SERVE
Regardless of what your process looks like, make sure that it is clear and simple to take the next step. If your second step is COMMUNITY, then consider these kinds of things:
Communicate (at your first-step event) exactly how and where a person plugs into community.
Consider starting a brand new group for those who go through your first-step event..
Have a couple of group leaders present your first-step event who are ready to plug people into community.
Make sure that each person that attends your first-step event is invited into community within the next week.
Make it as easy as possible for a person to get connected to community.
If your second step is a PARTNERSHIP/MEMBERSHIP commitment then:
Clearly communicate At your first-step event the date of the next class
Follow up on each person who came to pastor's coffee inviting them into the commitment process
You get the picture
The key here is to make sure that any new person who wants to connect to your church knows exactly how to do it.
Step 3: Rigorously Work toward a Fully Assimilated Membership
What does it look like for a person to be fully connected to your church? Make sure that this is clearly defined. Perhaps a fully connected person:
Attended your first step event
Is involved in a Community Group or Gospel Community
Formally committed to Membership/Partnership
Involved in serving
If this is the case, then numbers in each of these environments should be measured, and the following questions asked:
How effective are you at moving people into your first-step event?
How effective are you at moving people beyond your first-step event?
What percentage of your attenders are members?
What percentage of attenders are committed to community?
What percentage of members are committed to community?
Have those involved in community gone through your membership/partnership process?
There are way too many "one another" commands in the New Testament to settle for being a Sunday Morning Church. My friend Matt Kyser, pastor of The Village Church in Irvine, CA closes the worship gathering every week by saying "Remember, Church is much more about what happens between Sundays than on Sundays."
What works for you in getting people connected? Please Comment and continue this conversation!
If you found this post helpful consider sharing below!